Event Location DEERFIELD SHOP, 3778 W. Hillsboro Blvd. Deerfield Beach 33442
Join us for a day of Thanksgiving Cupcakes baking & decorating.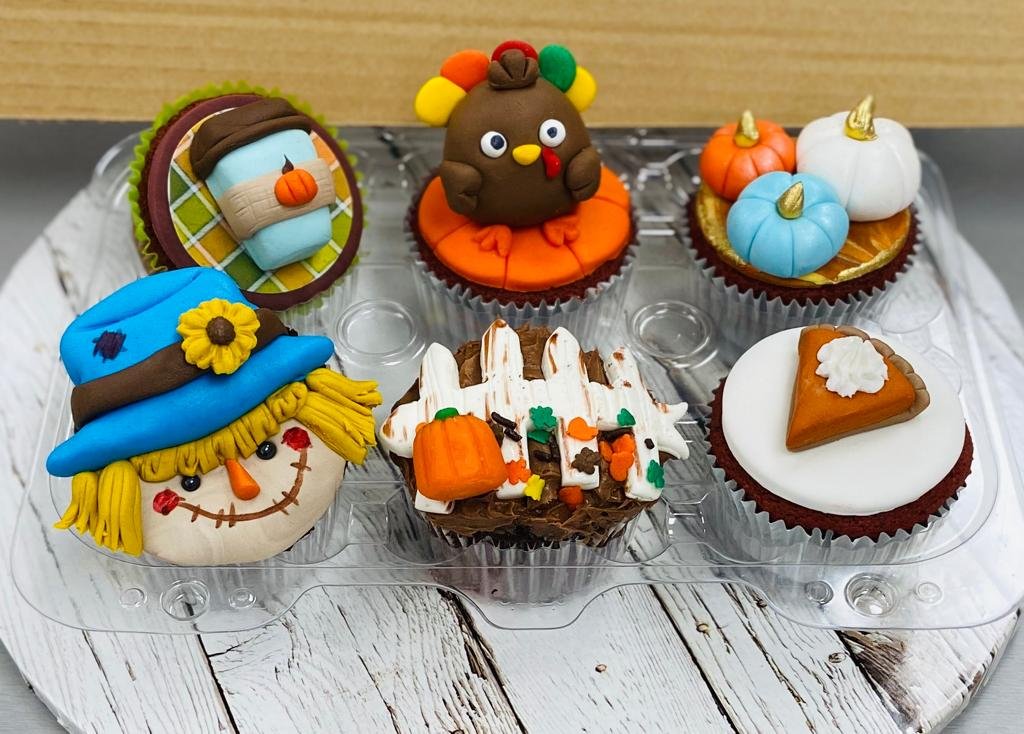 What does the day camp include?
The day camp includes all the tools, materials and ingredients required to decorate a Thanksgiving cupcakes.
What is the age range?
The day camp is for children between 8 and 13 years old.
Safety:
Campers temperature will be taken upon arrival. Campers and staff will wear masks at all times during the activities (masks can be removed during lunch). Plexiglass barriers are installed between campers.
What should I bring?
You should bring lunch & snack for the day.
Price: $70
Disclaimer: In case of low registration camp might be canceled and full refund will be issued.
REGISTER ONLINE AND RESERVE YOUR SEAT TODAY!
Please refer to our FAQ for any questions about attendance, rules and cancellation policy
CANCELLATION POLICY
Open here
We understand that life brings many surprises to us all, and sometimes people must cancel their class reservation. Into each class we put in a lot of effort, thought and work. Everything is prepared ahead of time for you and when you sign up for a class you occupy a seat that someone could have booked, as classes have participants limitations.
All cancellations / rescheduling requests must be submitted through THIS form.
If you cannot attend the class you may send a substitute student in your place. (Substitute student must meet any prerequisites required.)
Cancellation / Rescheduling Fee schedule:
Up to 7 days before the class start time: No Fee (unless specified otherwise in class description)
7 days – 3 days before the class start time – 20% fee.(unless specified otherwise in class description)
3 days – 24 hours before the class  – 33% fee (unless specified otherwise in class description)
Same Day / No Show – If you haven't notified in advance about not attending the class (No Show) you are not entitled to reschedule or refund
Fees will be deducted from refunds or requested from student upon rescheduling for the same class.
Class credit can be applied only to the same class that is rescheduled and cannot be used as store credit.
Classes might be cancelled when enrollment minimums are not reached. Cancellations are determined a day before class starts. If Mia Cake House cancels a class, camp, workshop, the student will have the option to transfer to another class, as long as space is available, or receive a 100% refund.