SUMMER CAMP REGISTRATION IS OPEN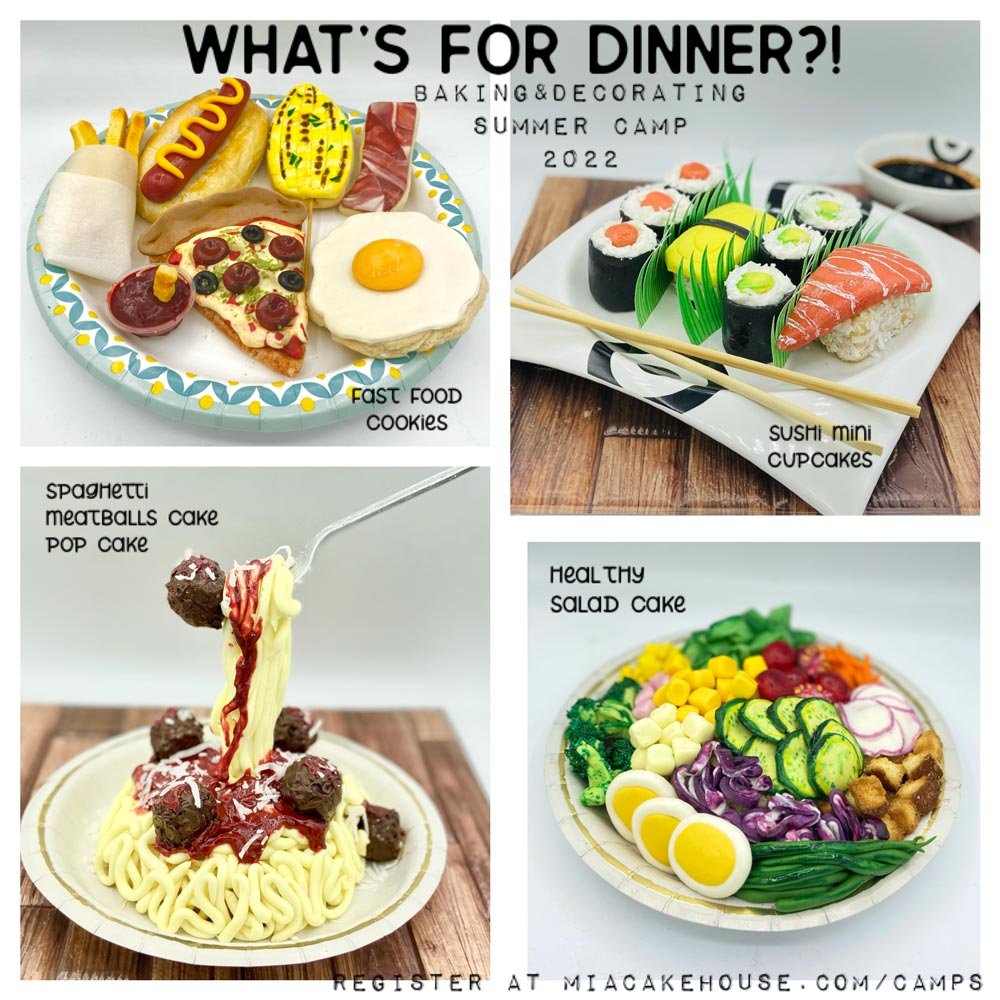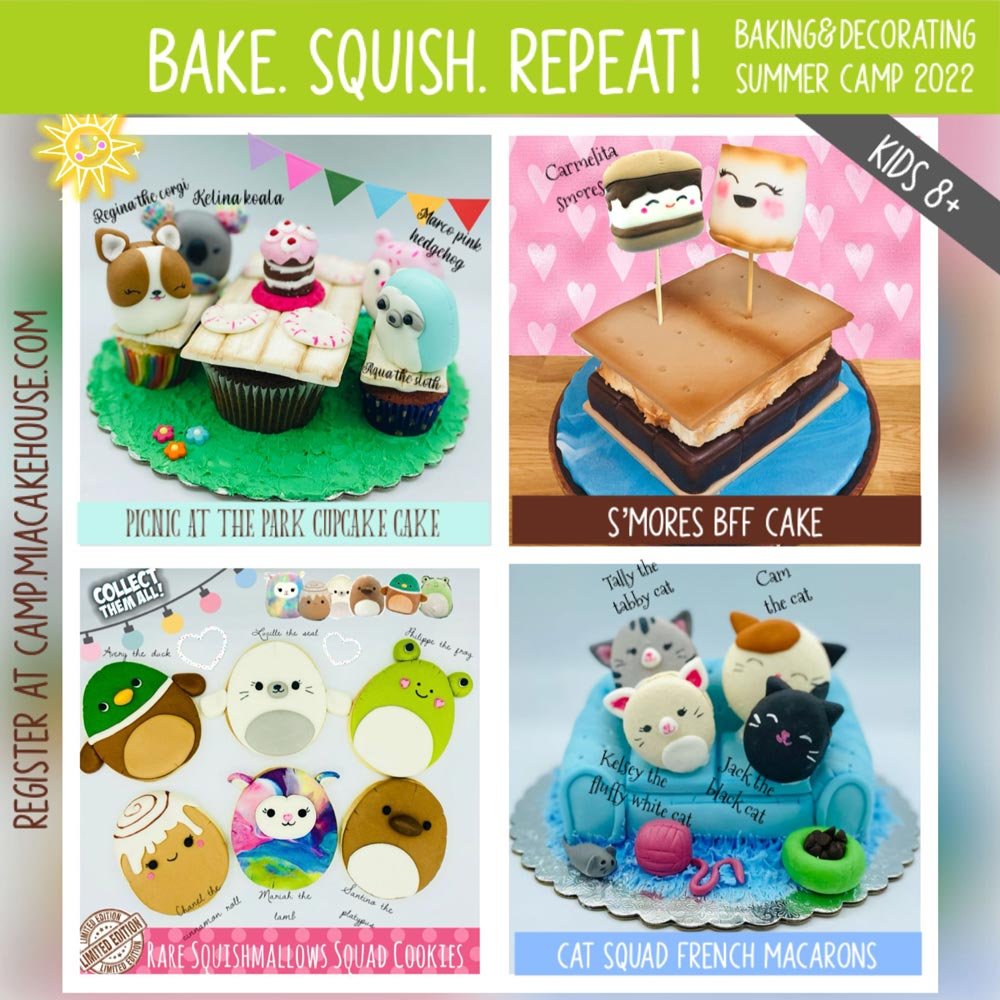 Our summer camp is not like any other summer camp your child has ever gone to. If your child loves to bake, wants to help you when you're in the kitchen, and sees all the cake decorating shows on TV, our camp is the perfect fit. We will have a variety of hands-on classes: baking, decorating, modeling etc. The best part is that every day the children get to take home their creations. Our main focus is to inspire your child and his love of baking and the art of cake decorating.Some of the activities your child will be doing each week are:
Cupcakes baking & decorating
Personal Cakes baking & decorating
French Macarons Baking / Chocolate covered Oreos
Cookies baking & decorating with fondant
And much, much more!!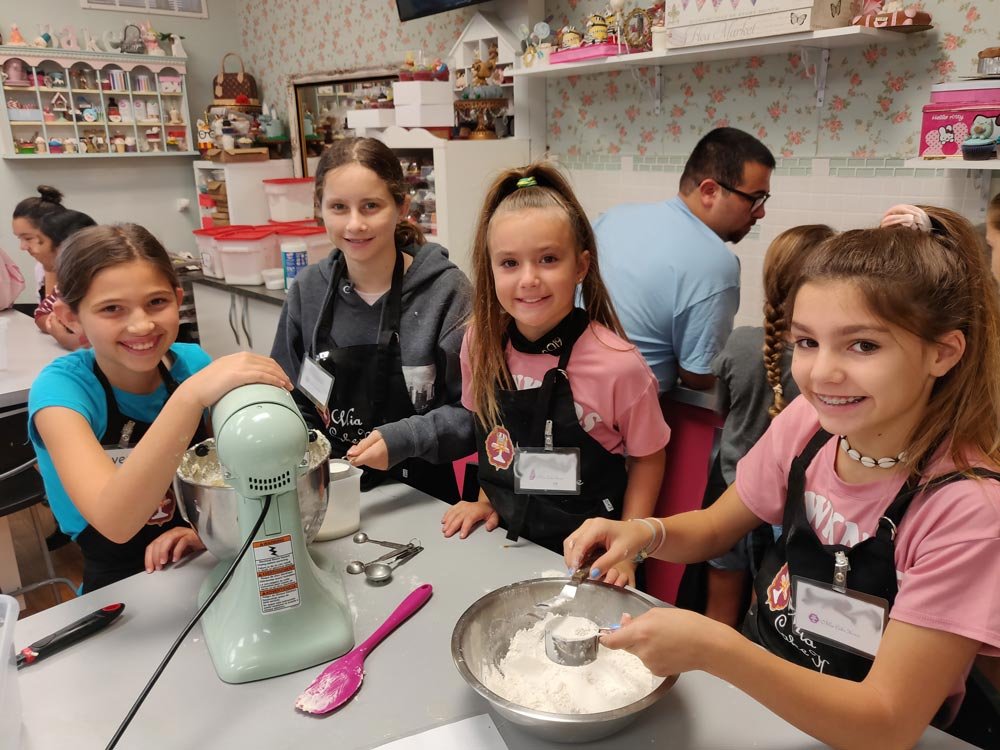 The camp is held at Mia Cake House Plantation, comfortably located at 1739 N. University Dr., Plantation -33322 or at Mia Cake House Deerfield Beach located at 3788 W. Hillsboro Blvd., Deerfield Beach -33442.
Camp hours: 9am-3pm
Children should bring lunch and a small snack for the morning break.
You can sign up your child for one or two sessions. In each session, the campers will make different designs. Our camp's main focus is to inspire your child to use their imagination and skills and be as creative as possible. Your child should bring lunch and a small morning snack.
Each day the children will take home the pastries and sweets they have made. We have a limited capacity for each session in each location, so hurry up and reserve your spot.
Session Theme
Session 1 6/13 – 6/17: What's for Dinner
Session 2 6/20 – 6/24: Bake. Squish. Repeat
Session 3 6/27- 7/1: What's for Dinner
Session 4 7/5 – 7/8  – Bake. Squish. Repeat
Session 5 7/11 – 7/15  – What's for Dinner
Session 6 7/18- 7/22  – Bake. Squish. Repeat
Session 7 7/25 – 7/29  – What's for Dinner
Session 8 8/1 – 8/5  – Bake. Squish. Repeat